About Edward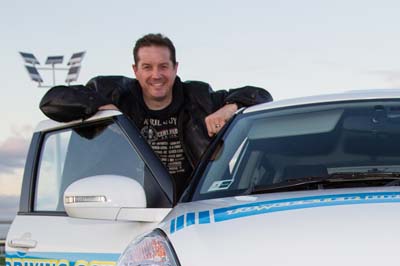 My name is Edward Cox (Ed to most, Eddie to Paul (& "Oh there you are by the wife"), I'm a born and bred Towcesterian and married with one daughter, and I was educated in Towcester before entering full time employment in the big wide world.
In my career I've spent a lot of time around management and in child care with children that display challenging behaviour. This has given me a huge amount of skills that have been transferable, especially psychology around driving, and how to recognise and support pupils fears and anxieties. 
When I was 8 years old an aunty of mine was killed on the road in Deanshanger. The driver of the car that hit her boyfriends motorbike was found guilty of causing her death by dangerous driving. I now feel the skills I have, have brought me to a place where I can contribute to safer roads. In the hope others don't lose their loved ones in a similar way. 
Neither Paul or I teach anyone to pass a test, we teach, to have our pupils safe on the roads. If anyone just wants to pass a test we are not your people. 
I think driving opens peoples lives into something better or broader. It opens doors to better job prospects, careers and such amazing benefits.
I also do music and play all over the country travelling in the region of 50,000 miles a year. Again, safer roads mean a lot to me.
Please take the time to look around the site, and I look forward to seeing you in the future.