About Paul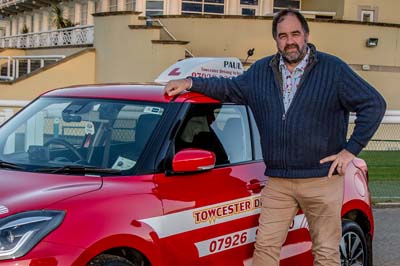 My name is Paul Gunn and I have lived in Towcester since 1972. I'm married with 2 step-daughters, and I was educated in Towcester before joining the Army after leaving school.
Whilst in the military I was involved in such roles as Bomb Disposal, Staff Car (Northern Ireland), armoured ambulance units to name a few. I was also a military motorcycle instructor.  Whilst serving with the Bomb Disposal I also attended the police advanced drivers course.
I've held a class 1 LGV licence since 1991 and I try to incorporate my years of experience into giving learner drivers an insight into the hazards and difficulties experienced by lorry drivers.  Also, I was a DAS motorcycle instructor for 11 years, so I also try to give pupils a heads up on the hazards that bikes present whilst on the roads.
I am also a keen motorcyclist, as is my wife, and we try to get out on the bikes whenever possible. 
Please take the time to look around the site, and I hope to see you in future.